Surfactants
We offer range of non-ionic Palm Kernel Oil based surfactants commonly used in the manufacture of various liquid cleansing products. These alkanolamides have foam boosting, stabilizing as well as viscosity building properties.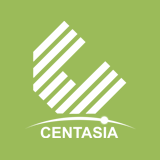 3155A Bio-Saponins™
A true natural surfactant combines 4 kind of plant that rich of saponin. Saponins are non-ionic surfactant, foaming agent and emulsifier. Excellent when use in body washes, shampoo, lotions shaving products and can be use in toothpaste.

Details:
"Bio-Saponins, the 100% natural surfactants are a combination of Yucca Stem, Quillaja Bark, Wild Yam Root and Sarsaparilla Root that rich in ""saponin"". Which is a non-ionic surfactant, has the ability as a detergent, foaming agent and emulsifier. In addition to these 4 extracts as a good cleaning agents,it also has properties to nourish the skin and hair.
Bio- Saponin Vs Chemical surfactant
- The surface tension reduction capability as good as Tween 80
- Foam stability is better than Tween 80 and SLS.
- The foaming index is better than Tween 80 and SLS.
Safety
- Tested for irritation by HET-CAM standard at Bio – Saponins 10%. Under the conditions of the test, the result indicated that Bio – Saponins at 10% showed practically
no irritation potential.
- Consumers are assured of safety and cleaning efficiency of Bio-Saponin.
Properties:
- Cleaning agents
- Foaming agents
- Emulsifiers
Product Name: 3155A Bio-Saponins™
INCI Name: Yucca Schidigera Stem Extract,
Quillaja Saponaria Bark Extract, Glycerin, Water,
Smilax Aristolochiaefolia Root Extract,
Dioscorea Villosa (Wild Yam) Root Extract.
Appearance: Brown transparent thin liquid
Solubility: Partially soluble in water
pH: 3.5-6.5
Recommended Use Level: Replace non-Ionic surfactant, non-Ionic emulsifier and foaming agent in your formulation or use 2% in toothpaste, 1% in shampoo.
Pack Size: 1,4,19 Kg
Shelf Life: 2 Years"
Read More